SERIOUSLY GOOD RECIPES
Discover all of the unique ways that Serious Foodie can inspire your dishes. Whether you're in a pinch or planning an evening with those you love, learn more about the versatility of our spices sourced from around the globe. Keto's, vegans, veggies & carnivores rejoice – we have something you'll be sure to love!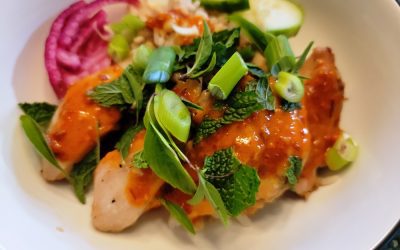 Vietnamese Grilled Pork bowl.  Simple, healthy, elegant.  To quote Huy Vu at the Hungry Huy...
Disappointed when you get carnitas at your local Mexican-ish joint? We were too - we really hated...
Want really authentic barbacoa?  Well, do you have a spare goat or lamb hanging around? And a nice...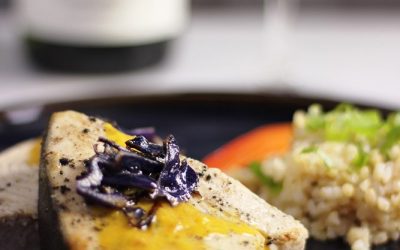 We love swordfish - and here we offer a quick, easy recipe to get you the best grilled sword fish...
Want to taste the best corn ever? Try this simple Mexican Street Corn recipe – corn charred on the grill, then slathered in a spicy and creamy chili, garlic, and Cotija cheese. Yum!
Once you have a great Mexican braised pulled pork, and a great sauce, you can easily assemble and...
We love the tasty flavor of crispy chicken wings, but we avoid deep frying anything.  Here we show...
Want to make the best corned beef meal ever? Go with our easy to make Guinness-braised corned beef...
Making a Mexican mole sauce can be a daunting task - some having over 20 ingredients, and taking a...
Hail to the winner!  Here is the amazing recipe from Dish Off the Block, featuring the Serious...
This simple, but incredibly flavorful Indonesian Stir Fry rice dish comes together in minutes. ...
One of our go-to quick healthy-ish meals is curry,and this really easy Quick Southeast Asian Curry...
The Serious Foodie takes one of the staples of Southeast Asian street food - satay - and adds the...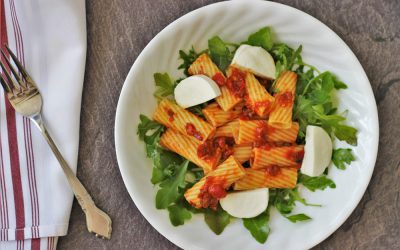 This Easy Calabrian Pasta recipe is a bit unique - a one-pot recipe for both cooking the pasta and...
Roasted potatoes tossed with rosemary is a classic combination that everyone seems to love, and...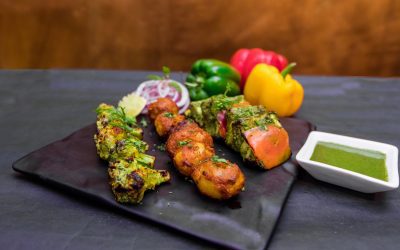 With the abundance of fresh veggies everywhere, even in the winter months, you can't go wrong with...
Vietnamese pho (pronounced "fa") is a soup dish consisting of broth, rice noodles, herbs, and meat...
When you next get an urge for take-out Asian, skip the call and DIY with our healthier, quick...
There is nothing like the color, flavor, crunchy, and fresh simplicity of a Vietnamese stir fry...
Eggs Benedict is one of those breakfast/brunch dishes that we rarely make at home - too much...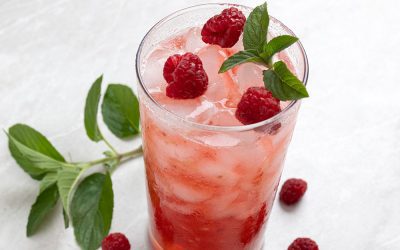 Bottles of different types of vinegar are indispensable in our pantry - balsamic (both dark and...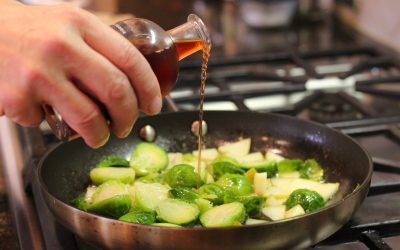 Brussels sprouts are one of those vegetables that people either love or hate - and often the...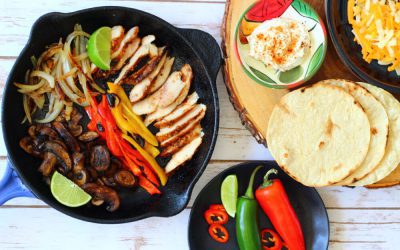 Fajitas are that fun entree to order out at your favorite Mexican restaurant. The drama of the...
Paella - what's not to love.  It's usually a dish that has to wait for a weekend with nothing to...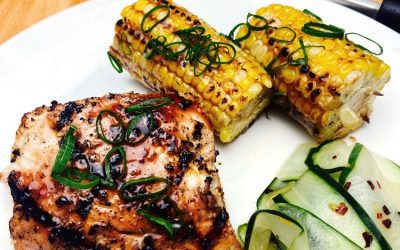 A big part of summer socializing in New Zealand involves inviting friends over and throwing some...
There are more recipes for making ribs than hot sauce brands.  Folks have fights over dry rubs,...
Salmon is a flavorful, great source of protein - easy to cook and healthy, and found almost...
We love everything about New Zealand - the people, the unbelievable natural scenery, the Lord of...
One of our go-to recipes for parties is our grilled marinated flank steak, served with an arugula,...
This recipe for Healthy & Quick Crispy Tofu recipe is a reminder of New Zealand Style in...
We like simple - especially if we get delicious and elegant at the same time.  The Serious Foodie...
With the abundance of fresh veggies everywhere this time of year, you can't go wrong with simply...
These Asian inspired pork tacos will definitely be added to our rotation of easy weekday meals....
We're proud of all of our sauces, but especially our Vietnamese Stir Fry Sauce and our Vietnamese...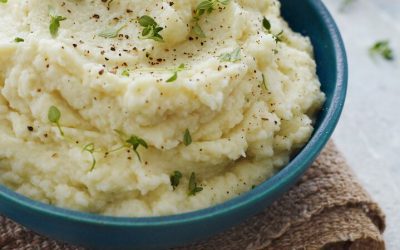 One of very first blog posts was our version of the super-rich mashed potatoes that was the...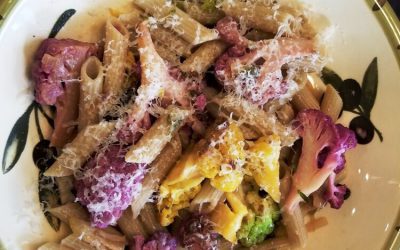 We came across a package of tri-colored cauliflower, and we got inspired to find a recipe that was...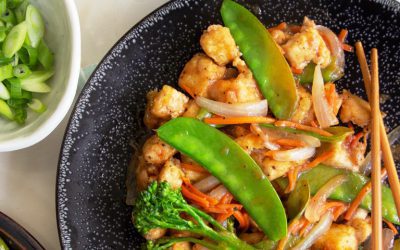 New Zealand cuisine is a true fusion culture - a great mix of indigenous ingredients, and a blend...
The traditional Italian fried cutlets usually do not start with pork - think veal Milanese, or the...
We often wonder "What can we do to make winter squash recipes interesting?"  We were inspired by...
We were inspired by a recipe printed in the Wall Street Journal (issue 3/1/20) by Chef Philip...
Try out this slightly exotic, slightly sweet, slightly spicy, delicious Asian Lychee Martini - and...
This is a great, simple, tasty recipe from Turkey that takes a little bit of time to cook, but is...
We love fried chicken, especially those fully-flavored extra crispy versions.  There are plenty of...
We took a few boxes to make a fig simple syrup that we use for making our Wintertime version of a...
There are so many things you can do with spice blends, besides grilling your favorite spice rubbed...
We try to grill everything – we love the crisp, smoky flavors you can get from any type of grill...
With the right ingredients the outdoor grill can be the focus of cooking for a healthy diet –...