Serious Foodie Holiday Gift Suggestions: At the Movies is all about the happiness of just sharing some time with people you love – so here are three simple steps to giving a gift you can share.  It's easy to start:
Select a good foodie movie.
Stream it, rent it, or buy it
Get a nice bottle of wine, and share a themed dinner around the movie's menu.
---
Here's our top 9 favorite foodie movies of all time:
---
Groundhog Day
Let's start with breakfast.  Bill Murray eats breakfast over and over again, in the same place, with Andie MacDowell looking on in astonishment.  Try making some of the items on Bill Murray's table – pancakes, waffles, donuts, eggs, and of course coffee.  Then repeat
Chef
We know – we love Jon Favreau.  But the movie Chef inspires us in many ways – especially for lunch time fare.  Some of the best, most innovative menus come
from food truck.  Try the simple, delicious Mojo Pork Cubanos recipe.  You can find a free recipe e-book from "Chef" at BakeSpace.com.
Ratatouille
Only Pixar can come up with an appealing move about a gourmet rat.  We love the movie, but we especially like the interview with Thomas Keller discussing the nouvelle approach to ratatouille.  We found the best recipe for this dish on All Recipes – Click HERE to find it."
Big Night
Did you ever notice how much food is consumed in movies with Italian themes?  The Godfather, Moonstruck, Goodfellas to name a few.  There is nothing that says Italian comfort food like simple spaghetti and meatballs.  We really like Ina Garten's recipe – it's (almost) like what Grandma made.  The main dish from Big Night, which is crazy-hard, but lots of fun, is the timpano recipe.  We found a reasonably good version on the New York Times website – click HERE.
No Reservations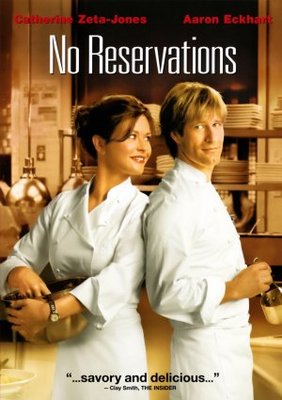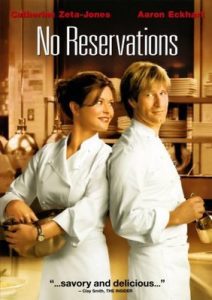 We wonder if Catherine Zeta-Jones knows how to cook – but her movie partner Aaron Eckhart in No Reservations apparently does. Don't upset the chef – just order his/her best, favorite dish, and give him/her lots of complements.  The Food Network website has five recipes (click HERE), all done with Emeril Lagasse.  The scallops with saffron sauce on the Saveur.com website is also quite good (click HERE).
Jiro Dreams of Sushi
Documentaries sometimes are ignored by the general population – but don't ignore Jiro (85 years old when the movie was filmed), who runs arguably the best sushi restaurant in the world.  It's a tiny place in Tokyo, so you might not be going there any time soon.  However, find the best take-0ut sushi, and watch this film – be prepared to be inspired.
Babette's Feast
Babette's Feast is very close to the heart of the Serious Foodie in many ways.  It's a beautiful movie with great acting – and great
food.  The title meal of the movie was a grand gesture of gratitude, but difficult (and outrageously expensive) to re-create. Molly O'Neill from the New York Times has a simplified recipe of the movie's main dish, quail in puff pastry, which you can certainly do at home (click HERE).  You can cheat a bit, using Cornish hen or poisson if you can't get hold of quail.
Julie & Julia
Amy Adams may not be anything like the real Julie Powell, but Meryl Streep is spot-on with her Julia Child role.  There is a lot of possible menu selections using this movie – or you can just go dust off your copy of the Mastering the Art of French Cooking.  We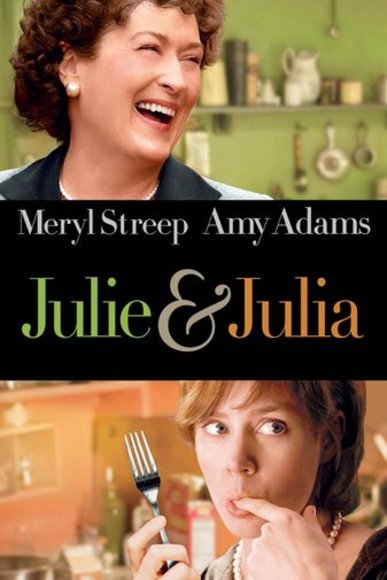 found a treasure trove of simplified recipes on Delish.com, including our favorite Beef Bourguignonne – just don't burn it like Julie.
Chocolat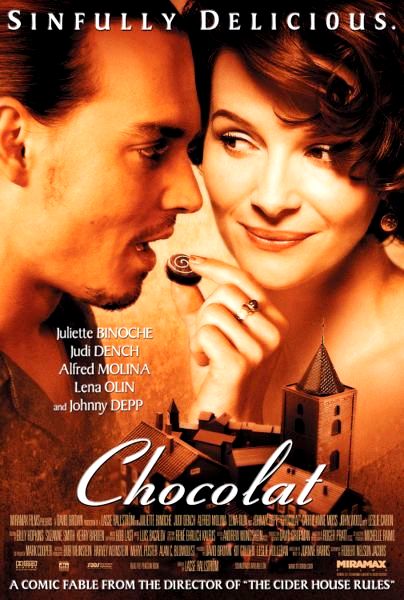 How simple: get a box of nice chocolates – French versions would be most appropriate – and watch one of the best movies of its kind.  Click HERE to see our posting of some of the best chocolate to buy online.
---
To see more of the Serious Foodie holiday gift suggestions, check out: