We love the artisan cocktail movement – and if you've followed our social media feeds, you know that we've tried quite a few at many places in our travels.  But now that we're staying put, what about upping your game at home?
As we are finding with other pantry items like pickles, spice rubs, and gourmet sauces, there is an increasing number of artisan producers of excellent (and fun) cocktail mixers, bitters, and other additives (like vinegar – see our vinegar-based cocktails HERE).
We were particularly inspired to write this blog when we came across an outstanding product at a local food gathering – the cocktail mixers from Splash (www.SplashMixers.com).   Each of their offerings start with fresh ingredients, and are prepared in a way that would make the best mixologist jealous.  We mixed the Moscow Mule with our favorite every-day bourbon (McKenna), and fell in love.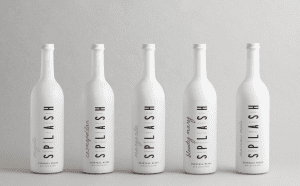 ---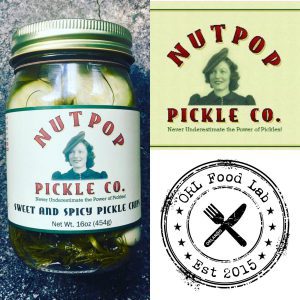 At the same gathering, we also tasted an outstanding artisan pickle from Nutpop Pickle Company (www.NutpopPickles.com).  We made ourselves a dry martini (using our favorite hand-crafted potato vodka, Boyd and Blair), and substituted spicy pickled curry chips instead of the usual olive – really amazing.
---
Save
Save
We keep a small collection of bitters – they provide interest and flavor depth with most cocktails, vinaigrettes, and sauces.  Our favorites come from Workhouse Rye (www.WorkhouseRye.com), where they barrel-age in used California wine barrels.  We make a crazy coffee Manhattan using their coffee bitters, a passionfruit martini using their passionflower bitters, and a chocolate martini using their salted cacao bitters.
---
Save
Lastly, we wanted to give creds to the folks at Owl's Brew, who make tea crafted specifically for cocktails.  We've tried all of their products, but our favorite is the Pink & Black, which has Darjeeling tea, hibiscus, lemon peel, strawberry, and agave.  We've done a lot of different combinations, but a simple mix of their tea with vodka, on ice, is pretty amazing.